Do you need space for your art exhibition or to organize an event?
Galleria Kieppi is an exhibition space located in Suomussalmi's main library, where exhibitions usually change about every month.
Use of the exhibition space is free of charge. The exhibitor is responsible for other expenses arising from the exhibition, such as transportation, insurance and notices. Setting up and dismantling the exhibition and organizing the opening are also the responsibility of the exhibitor. The hanging height of the exhibition space is 3 meters and the Silent Glis 3600/6101 board hanging system is used (for heavy boards, up to 20 kg). The space has general lighting and dimmable spotlights on rails. The wall surface is about 25 meters in total and the floor area is about 70 m2.
Galleria Kieppi is open when the staff is present.
Mon-Thu 10-19
Fri 10-16
Midweek holiday eves 10-16
Floor plan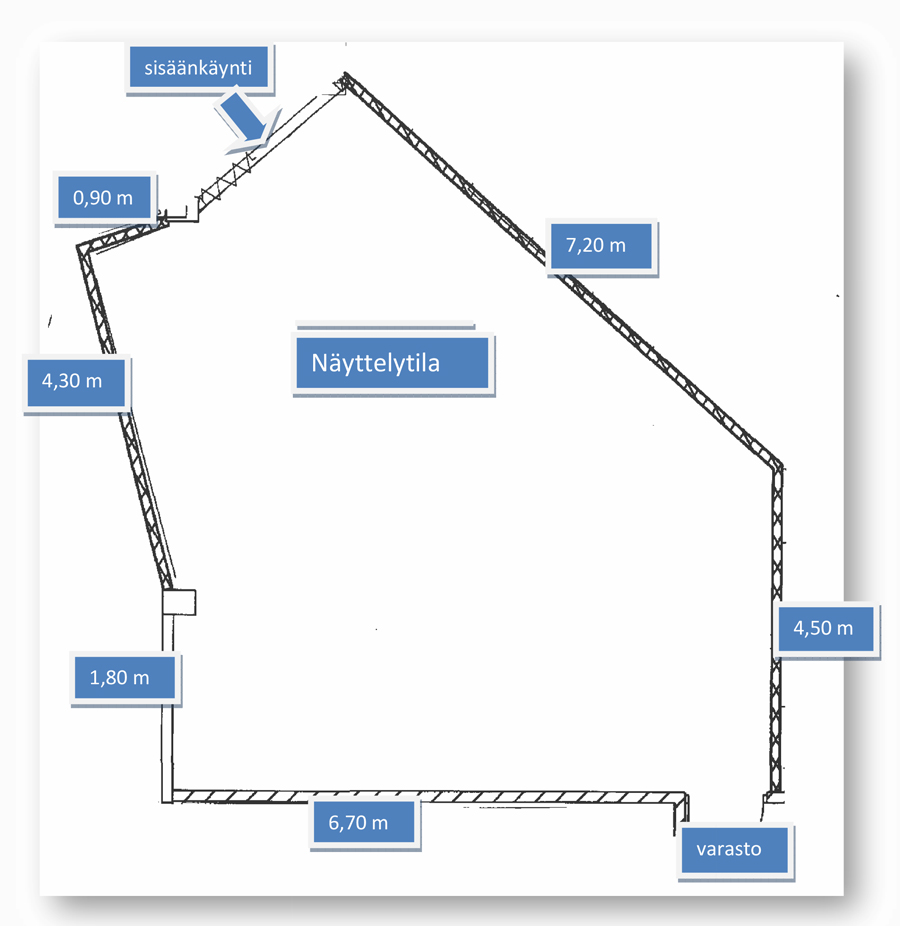 Contact:
Aino Satama
Tel. 044 581 1488